Divi Monk offers a huge library of Divi Layouts and you can download the ones you would like to use. The Templates are divided into three categories:
Layouts – Full-page Templates
Sections – Section Templates
Modules – Style variations for Modules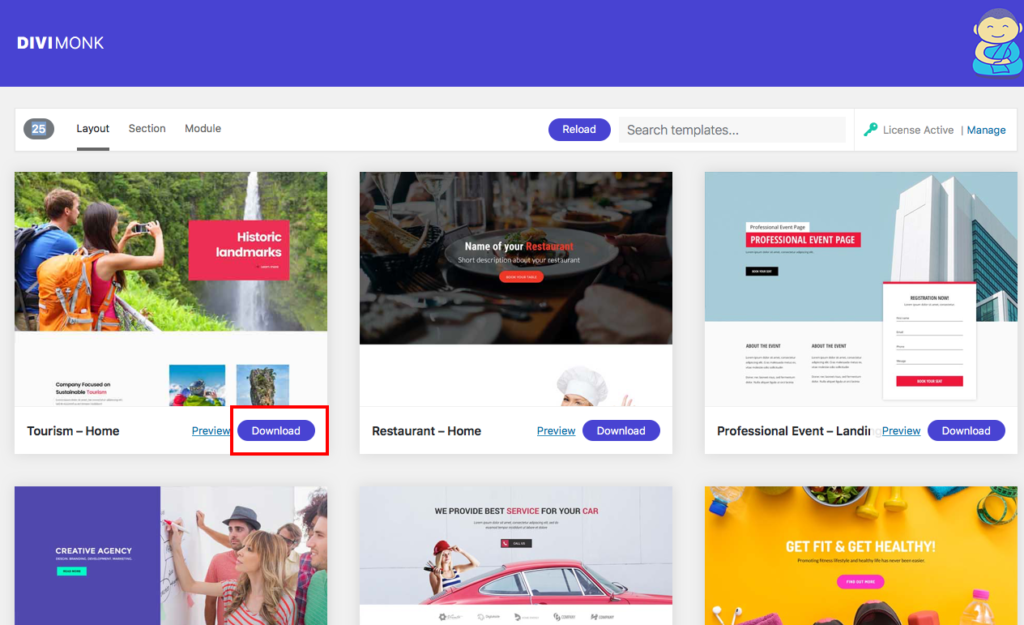 You can click the Preview link or Thumbnail to Preview the template in a  Lightbox Popup. To use a template for your site, click the Download button. This will import the template to your site and add it to your site's Divi Library.
The same process is applicable for downloading Modules and Sections Templates.
Now, you can use the template in backend editor or visual editor.