Divi is one the most popular and fantastic WordPress theme powered by Divi Builder. Divi theme has many features which make it most popular among beginners and professionals and to expand its functionality we need plugins.
Today we are going to explore the top 10 best third-party Plugins for Divi, and if you are building your WordPress website using Divi Builder, these plugins add fantastic functionality to your website and make it great.

1. Divi Monk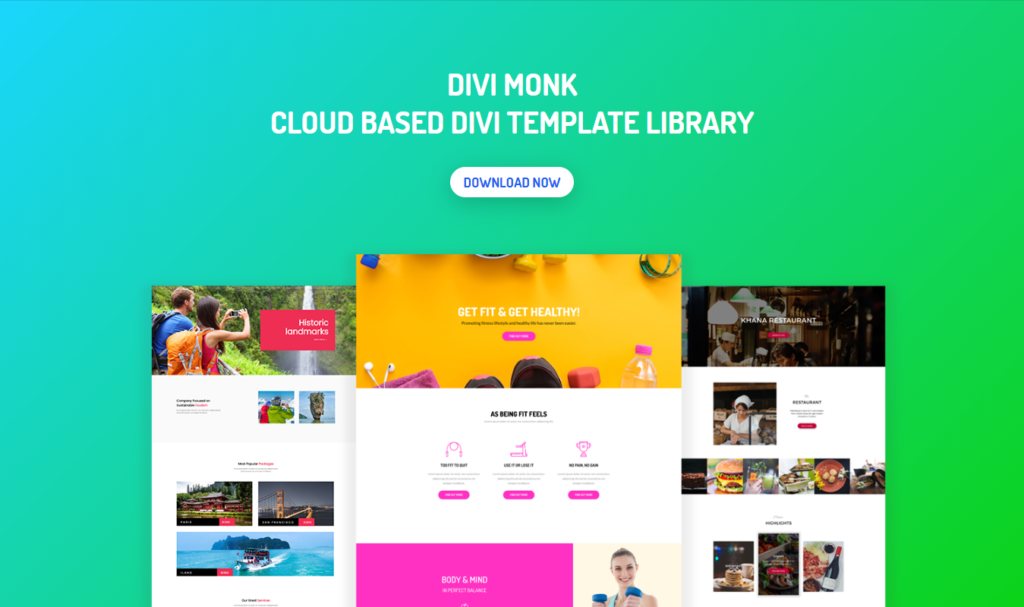 Divi Monk is a third-party plugin that connects to a cloud-based template library for Divi. Its library contains over 200 professionally designed templates with 129 layouts, 169 sections and 54 modules that you can easily customize and style to suit your website's needs.

All Divi templates are designed with lead generation in mind. Choose the layout you want from the selection screen and import it to your Divi Library with a single click.

Divi Monk also includes white label feature so that you can change branding easily from Divi Monk and name it to yourself.
Key Features of the Divi Monk :
Cloud-Based
White Label
Professionally Designed
Huge Time Saver
Conversion Oriented
Mobile Responsive
Regularly Updated
Multisite Compatible
2. Divi Ghoster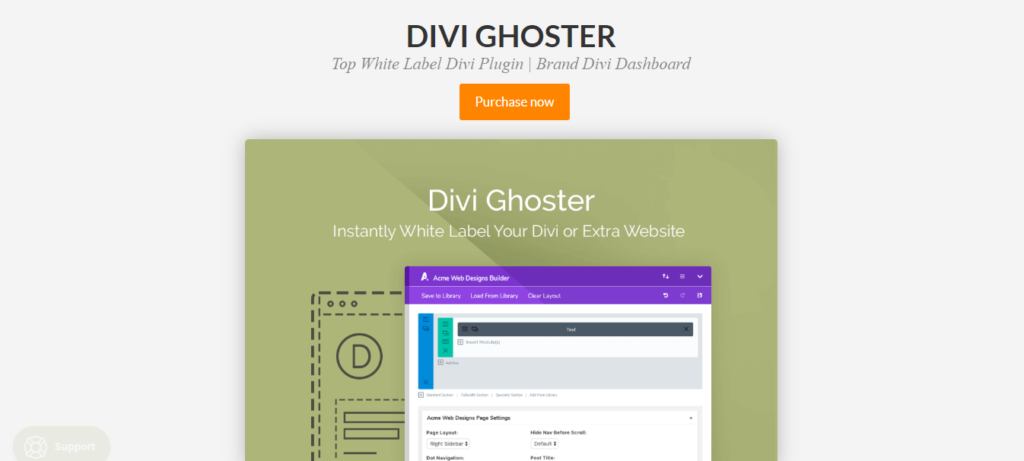 Divi Ghoster is a third-party plugin created by Aspen Grove Studios. The Plugin comes with plenty of features, and one of its essential features is white label branding by which you can easily replace Elegant Themes branding with your brand.
With its Login Customizer feature, you can customize wp-admin or wp-login page. You can select a logo, add a background image and adjust background colors, links, shape, button.
Key features of the Divi Ghoster :
White Label Branding
Hide the Divi Ghoster Plugin
Hide Divi-related Plugin
Login Customizer
Hide Divi Themes from Theme Detector
Allows to Set the Site to Full Incognito Mode
3. Divi Upload Icons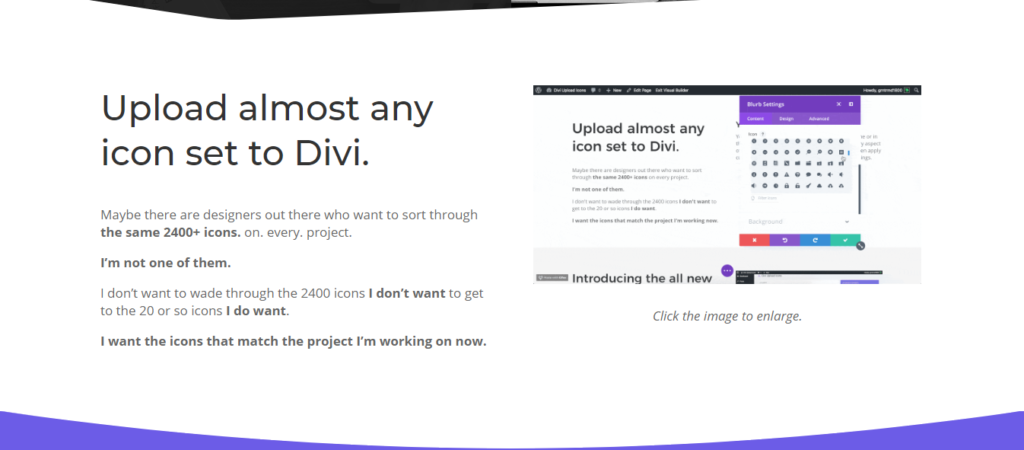 Divi Upload Icons make it easy to add an icon from the font library. Unlike other icon plugins that only allows Font Awesome and Material Icons, Divi Upload Icons lets you add any set of icons directly in Divi Builder.

Its "Full Search" and "Filter" feature, allows you to search and filter a particular set of icons by icon sets.
Key features of Divi Upload Icons :
Compatible with Standard Divi Builder and Visual Builder
Having Features like "Search" and "Filter"
Filter by Icon Set
Filter by Icon Name
4. Simple Overlay Solution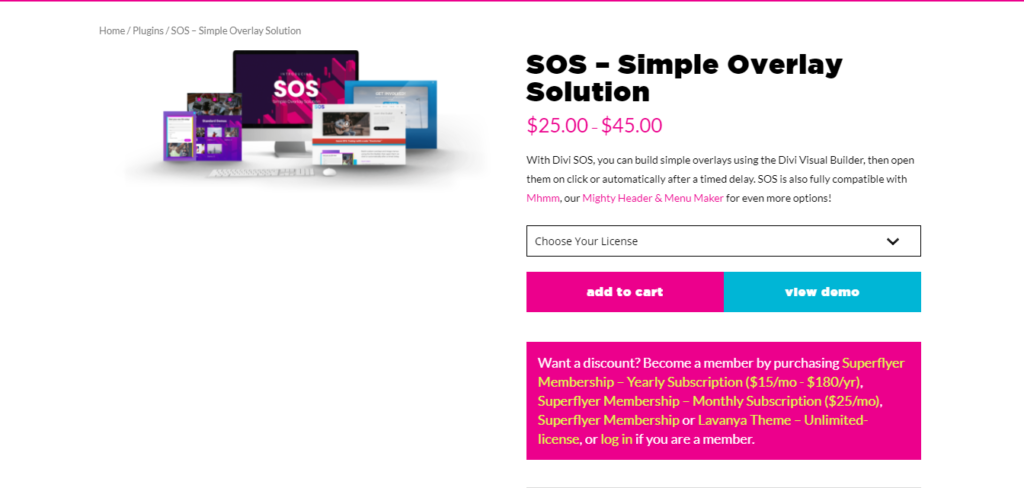 Simple Overlay Solution is a third-party plugin for Divi which allows you to display full-screen overlays and Mega Menu with Divi Builder. With this you can add multiple layers to any page, you can choose between click or automatic with a time delay trigger.

With this Plugin, you can add transitions to your website's background. You can choose background light or dark. The Plugin also allows you to style the close button and lets you create your background.

The Plugin is compatible with both Divi's Visual Builder and Mhmm.

Key Features of Simple Overlay Solution :
Allows you to Create a Full screen or Mega menu
Click or Automatic Timed Delay Trigger
Add Transitions
Light or Dark Loader
Customize Background
Compatible with Divi's Visual Builder and Mhmm
5. Divi Dashboard Welcome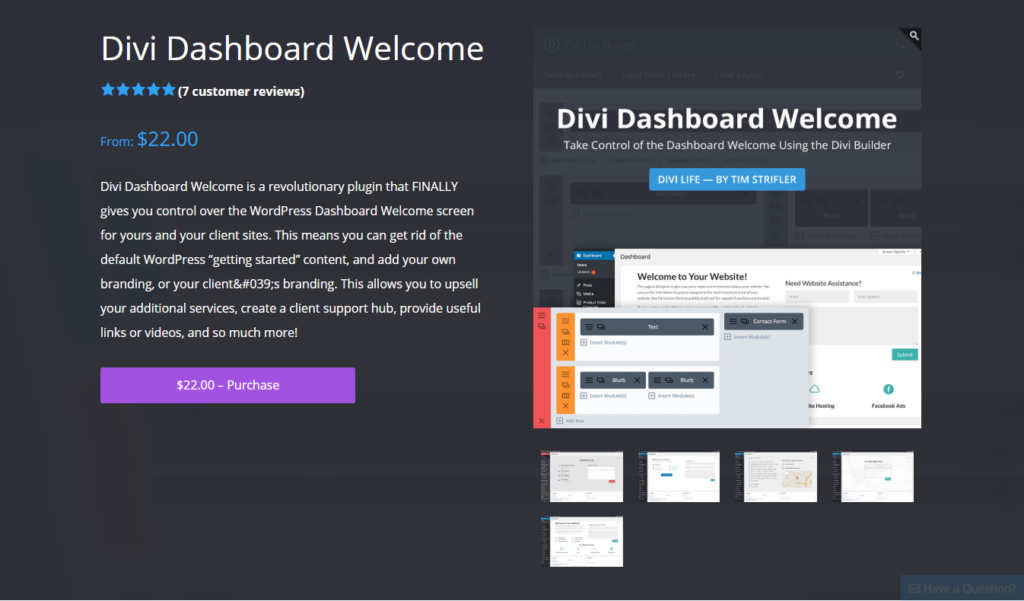 Getting bored with the default WordPress welcome screen and want to get rid of default WordPress "getting started" content?

Divi Dashboard Welcome plugin from Divi comes with a solution and allows you to customize WordPress welcome screen using Divi Builder that means you can brand the Dashboard for you and your clients.

With the help of this Plugin, you can design your website with content that matters for you or the brand of your clients. You can add your customer contact forms, pictures, notes, calendar and many more!

The plugin enables you to display on the Dashboard anything you create with Divi Builder. For those who don't want to create a dashboard, the plugin comes with a 5 Dashboard layout.


Key Features of Divi Dashboard Welcome :
Create your Dashboard using Divi Builder
Comes with a 5 Dashboard Layout
White Label
Works with Divi, Extra, or any Theme
6. Mhmm. – Mighty Header & Menu Maker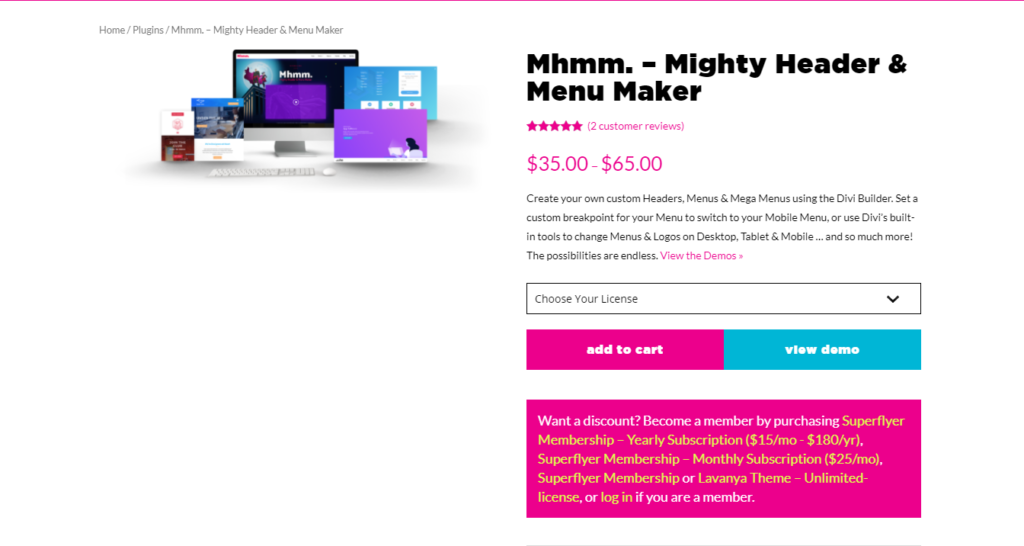 Mhmm is a third-party plugin by which you can custom headers, menus & mega menus with any Divi module and style them with Divi Builder.

Its header replaces Divi header and enables you to use Divi Builder to build headers and mega menus.

Multiple Header Options of the plugin allows you to custom the header; you can scroll, stick to the top, stick to the bottom or top scroll and many more.
Key features of Mhmm :
Custom Headers, Menus & Mega Menus using Divi Builder
Mobile Hamburger and Slide-in Menu options
Complete Background Control
Total Font, Margin & Padding Control
7. Divi Coming Soon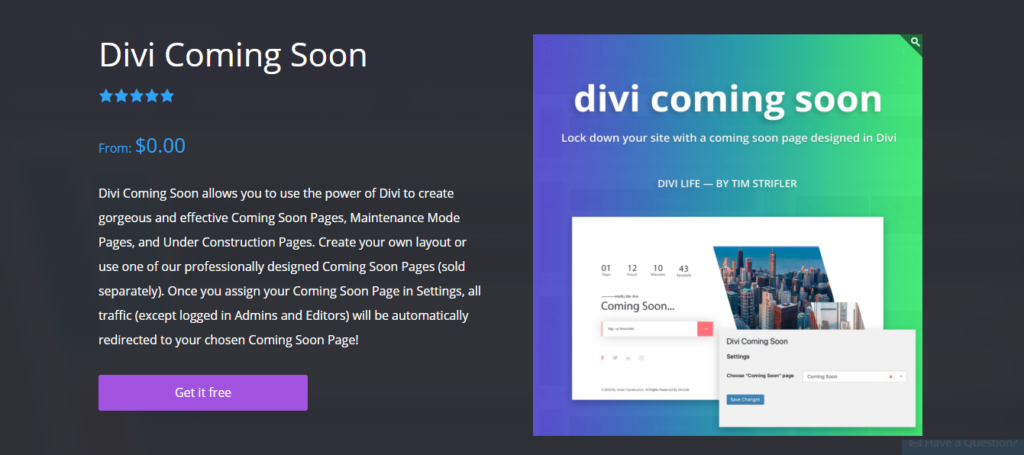 Divi Coming Soon plugins allow you to create beautiful and useful Coming Soon pages!

This Plugin is beneficial when your website is in under construction or in maintenance Mode, with the help of this Plugin you can redirect your visitors to the Coming Soon pages!
You can add widgets like countdown timers, videos or anything to keep your visitors engaged.

8. Divi Icons Pro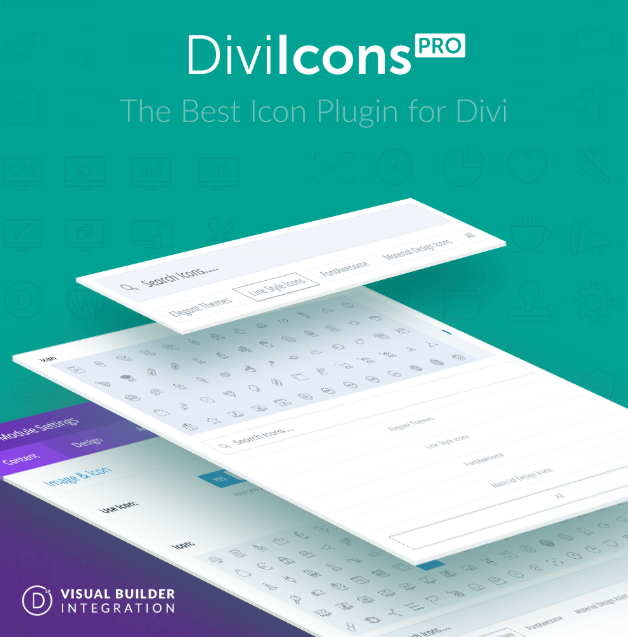 Divi Icons pro is a third-party plugin that adds more than 2400 pixel perfect and customized icons to Divi Builder. Just integrate the icons into the Divi builder, and they work the same as Divi's native icons.

The icons are customizable; you can easily change the color and size of the icon, add a circle or a border. Making changes doesn't affect the quality of the icon, and it remains pixel-perfect!

This Plugin comes with a search function that allows browsing Divi icon library easily.
Key Features of Divi Icons Pro :
2500+ New Icons
360 Custom Line Icons
1200+ Font Awesome
900+ Material Icons
Divi Builder Integration
Search Feature
Icons Filtering
9. Divi Switch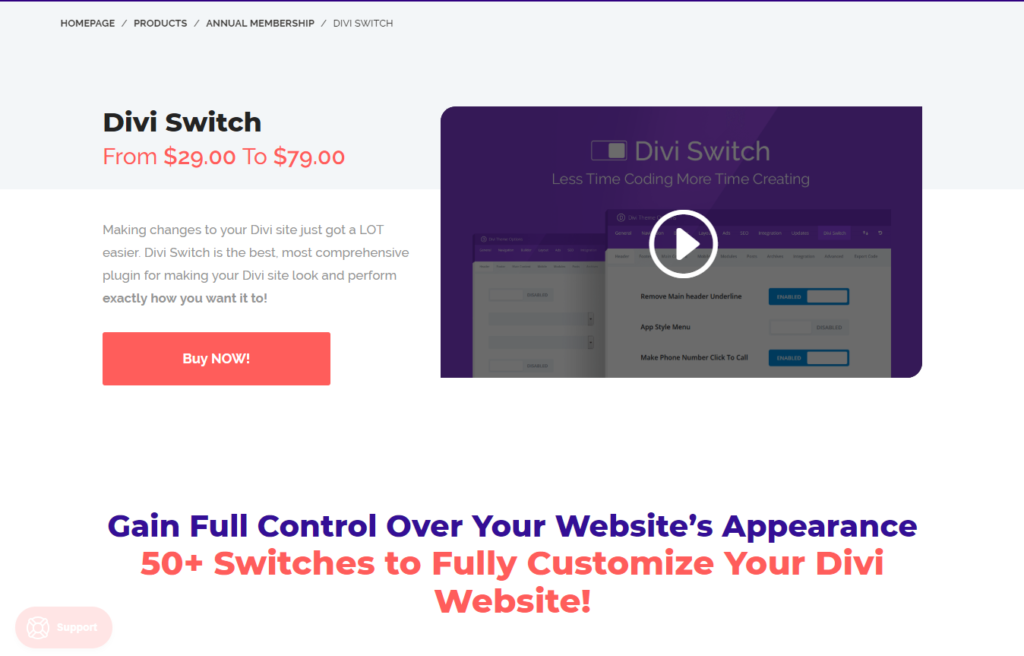 Divi Switch is the Plugin for those who want full control over their website. Its 50+ switches give you a hundred customizations and thousands of combinations make it one of the most powerful plugins for building sites.

Its customization feature includes animation, filters, mobile menu, headers, archive pages and many more.

The Plugin comes with a customizable 10 Free 404 and maintenance page layouts which can be easily customized to create awesome designs.

Divi Switch enables you to hide footer, center aligns top header, fix/customize mobile headers, you can create different header logo on different pages, remove a counter when it hits zero and plenty of features.

Key Features of Divi Switch :
50+ Switches
Easy, Intuitive Toggle Switch Format
Theme Customizer
Create and Export your Own Custom "Mini Plugin" using Individual Switches.
Mobile Menus on Desktop
Open Social Links in New Tab
Instagram-Style Filters for Images
10. Divi Overlays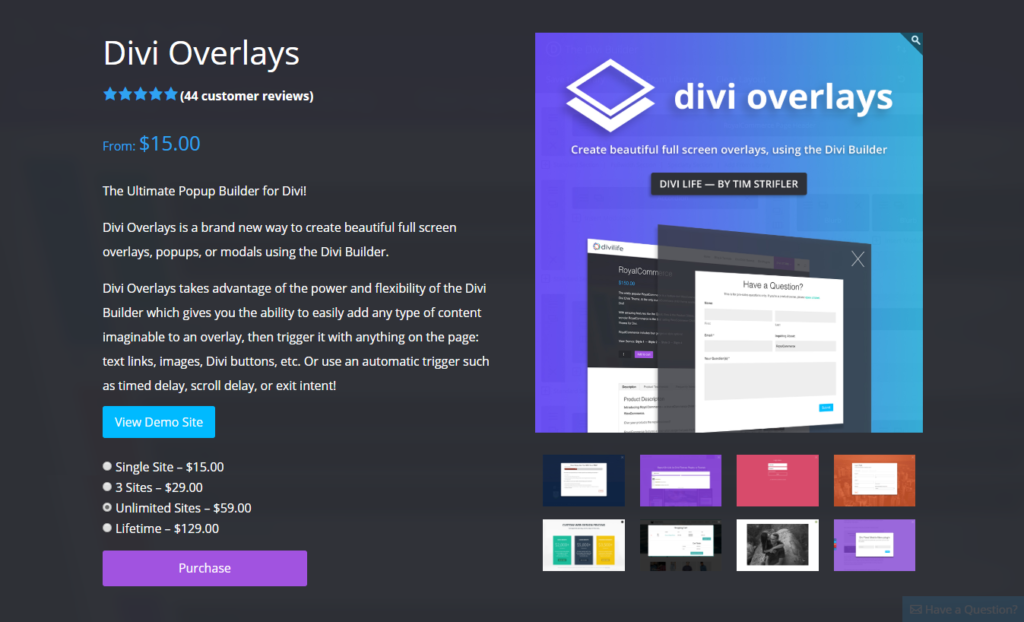 Divi Overlays is a third party plugin by Divi life. It allows you to create unlimited overlays in the form of popups, add any content using Divi Builder, and trigger it with anything on the page including links and images.

With overlays, you can display Pricing Tables, Contact Forms, Maps and Image Galleries without taking up space on real page and without waiting for the page to load.

Wrapping up!
The 10 plugins mentioned above are a great way to add awesome and unique features to Divi. They are easy to use, and all are reasonably priced.
If you want to expand Divi and wants to add more functionality to it, check out these ten best Third-party Divi plugins.