Do you run an online food business or you plan to create a food delivery website with Divi Theme. We have got you covered with the cloud-based Divi food delivery template!
Food delivery business has become so popular nowadays, and everything that becomes popular raised a competition. In today's digital era, every small or big business needs a digital presence. One of the prominent ways to mark your online presence is to build a website for your business. A website that replicates your business and works efficiently for you and your business.
Divi food delivery template features:
Divi food delivery template has a very creative and attractive section, which helps you to take your client's website to the next level. The template includes 4 major sections: Home, About, Services, and Contact us section.
Let's go through the features of each section, one by one:
Attract your customers with hero section: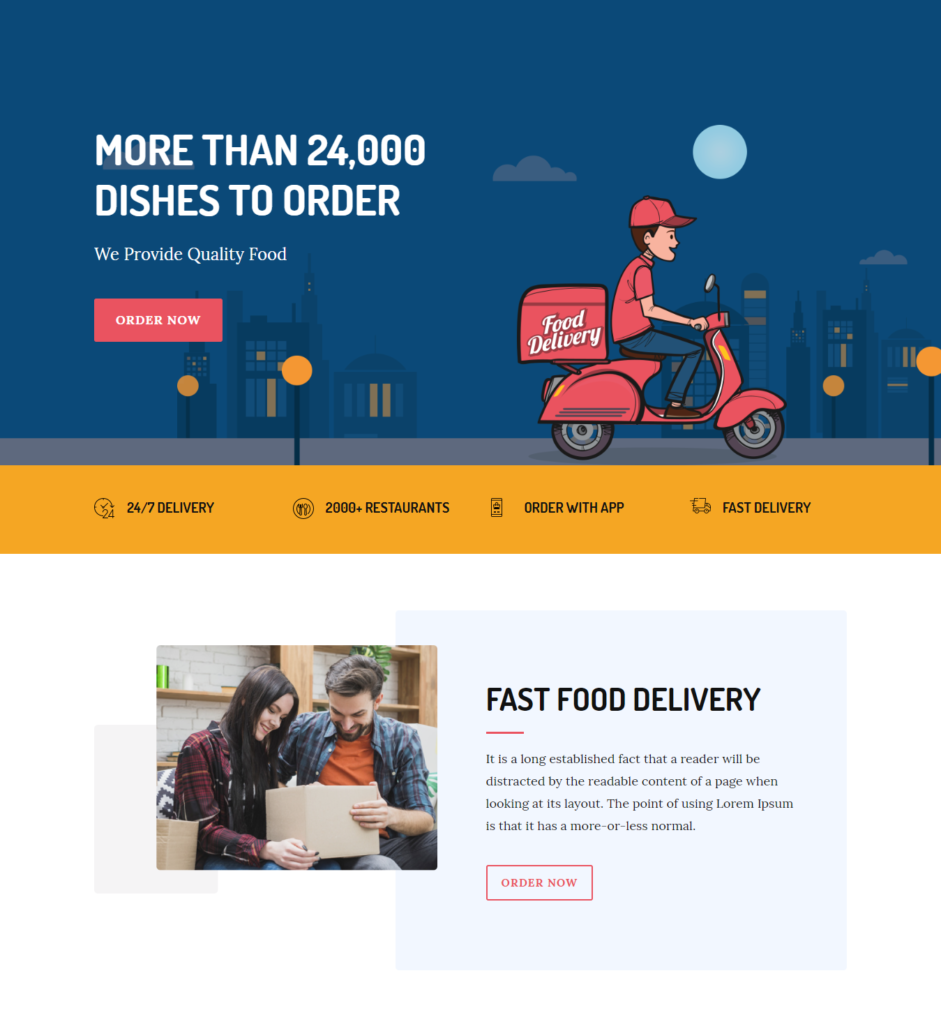 Hero section of the Divi food delivery template features a attractive hero image, a catchy tag line, and call-to-action button.
Below the hero image, we have a thick border strip which can be used to display services or milestones of business.

This section also features a box layout for displaying images and text content for the introduction of the company. Here, you can beautifully showcase pictures of your customers.
With text content, you can add a description of your customer experience, your achievements, and things that you believe can help you fetch a client.
This section also lets you add a call to action button for the customers.

Display your features creatively: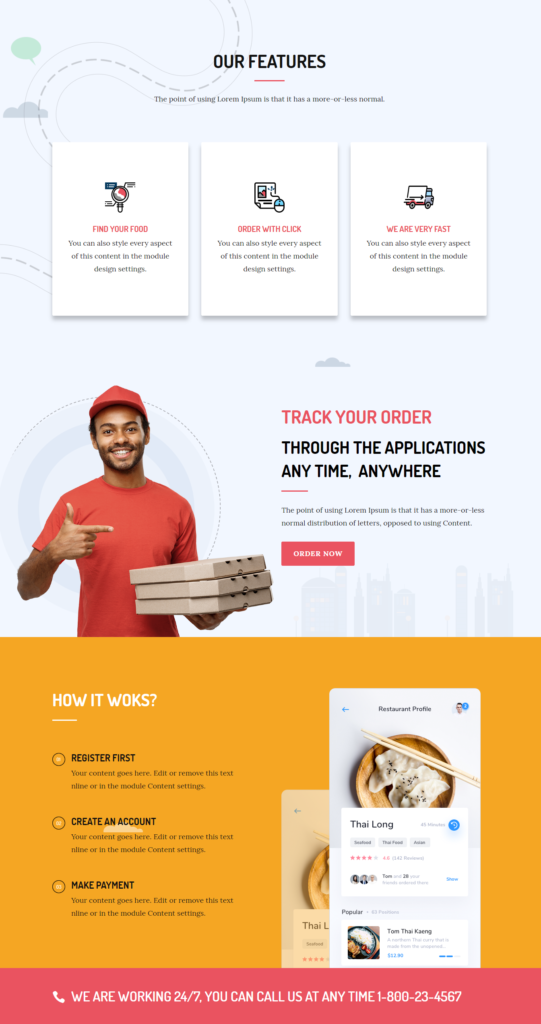 Service section is one of the creative section of the Divi food delivery template. This section focus on visuals, which make it perfect for showcasing the services related to your business.
This section of the Divi food delivery template features a 3-column layout which allows you to display your services very effectively in a creative way.

Apart from the services, you can also highlight the advantage of using your food application in this section.
Guide your visitors: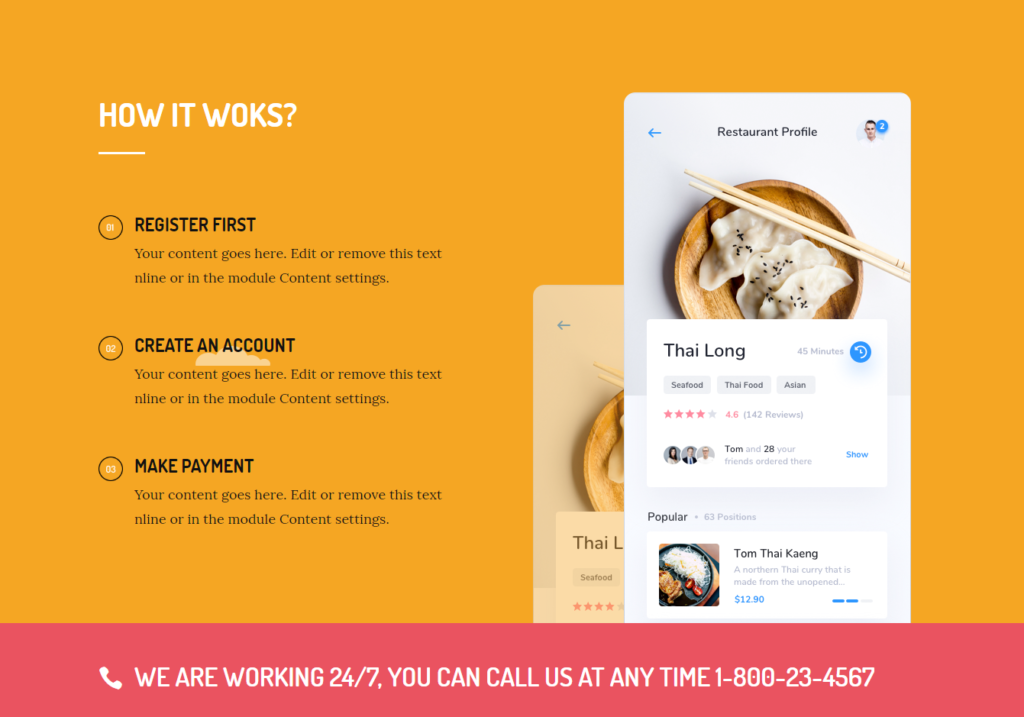 This is the most important and beneficial section of the template. Here you can guide your customers to use your food application.
In this section, we feature a text content by which you can guide step by step your client to use your application and adjacent to the text content we again put images in a box layout format displaying your client's recent purchases.
This section also ends with a thick border strip, where you can display one of your unique and best services in a bold letter to attract visitors.
Showcase your achievements: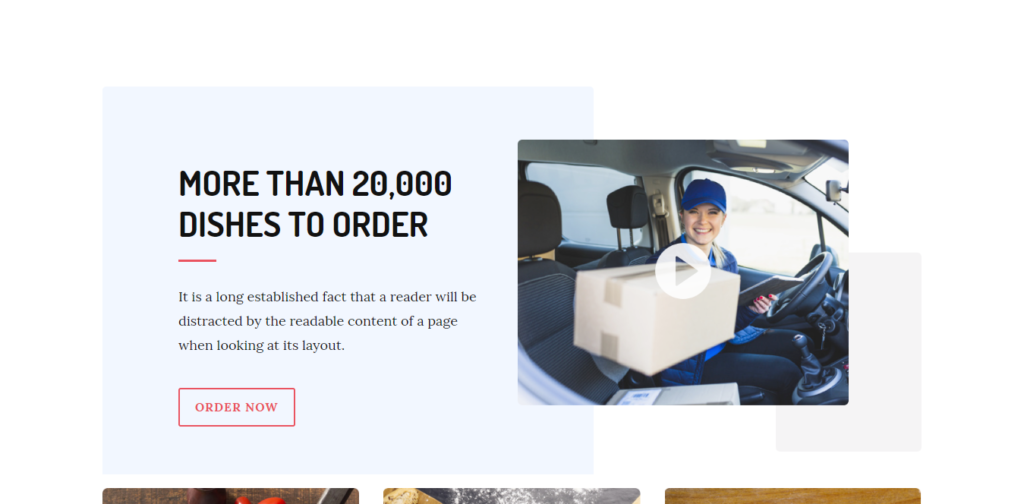 This section features statistics of your total orders and adjacent to this you can place a video displaying your company achievement story or any other video of your choice.
Display your most popular dishes: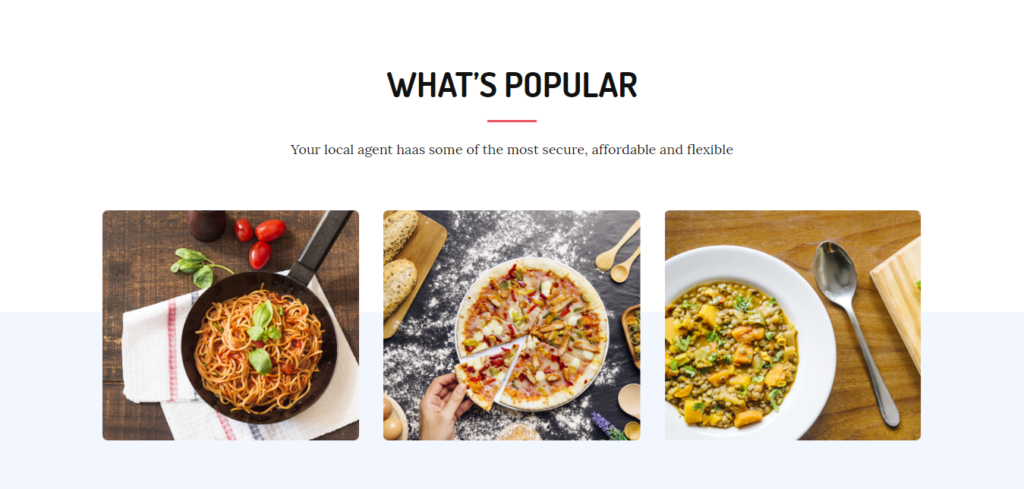 This is one of the beautiful section of the template. It provides a specific space in the template where you can display food images very elegantly.
This section has a 3-column layout that allows you to display the most ordered and favorite dishes of your customer.
Build trust by Displaying Testimonials: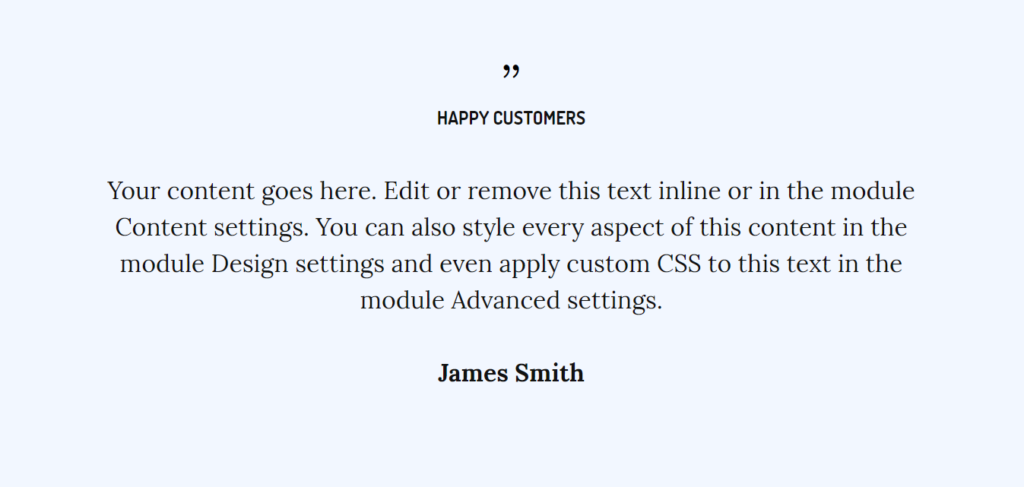 Clients testimonial is an essential aspect of any business; it helps in building trust with your clients.
This section of the template provides space for displaying your client's feedback related to your services.
Generate Leads with the Contact section: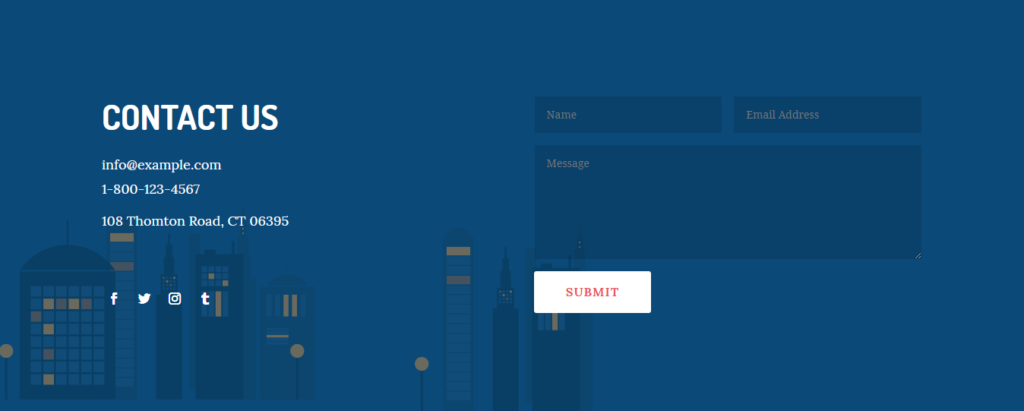 The template ends with a contact section. In this section, you can display contact details such as your address, contact number, email address, and other similar information.
Apart from these details, the section also gives you a simple contact form. It helps your clients or users to send you their queries, feedback, suggestions, requirement, etc.
Get this Divi Wedding Layout & 200+ Templates
Get this food delivery template along with 200+ other Divi Templates at an affordable price as a part of the DiviMonk Template Library. Also, we keep adding new templates regularly.
All DiviMonk templates are cloud-based, mobile responsive, and come with multisite compatibility. In case, you come across any difficulty, our support team is always there for your help.