Do you run an appliance repair shop or do you plan to build a site for one of your appliance repair shop's clients with Divi Theme?
Here's a Divi Appliance Repair Template that helps you to create a flawlessly working site for your repair shop.
We have created a template set that helps you to make your digital presence without any hustle. It helps you to present the right information to your prospective clients in the right way.
Divi Appliance Repair Template features:
Divi Appliance Repair Template has all the contents you can use to showcase your company in the best possible way. This template includes the following sections for professional appliance repair business:
Hero Section
Contact Section
Services Section
Testimonial Section
Let's take a look at the main features of each section one by one :
Welcome your visitors with Hero section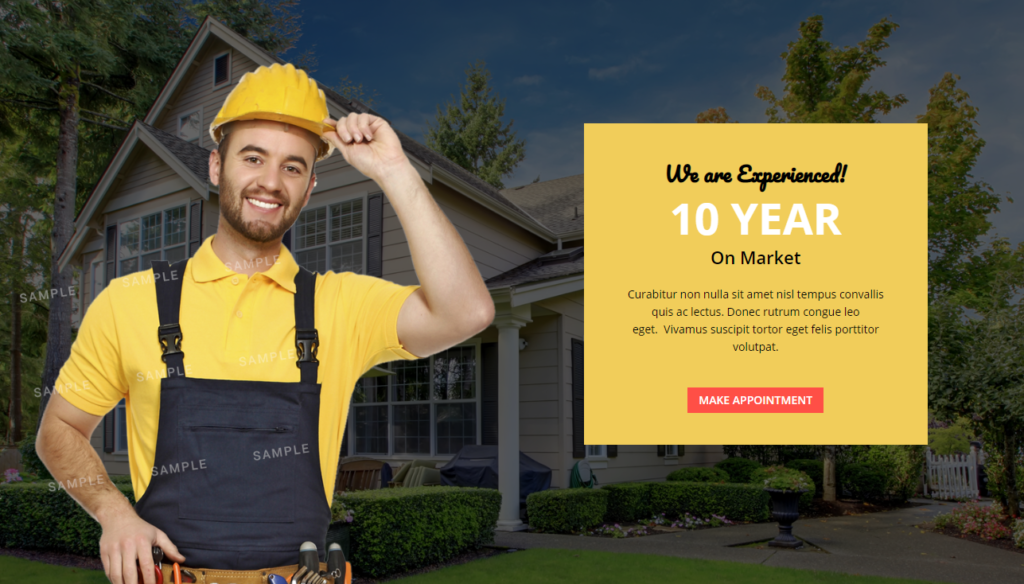 Hero section of the Divi Appliance Repair Template features an attractive hero image, an infobox, and call-to-action button.
You can use Infobox to showcase your business milestones, and call-to-action button will help you turn your visitors into customers.
Generate leads with the Contact section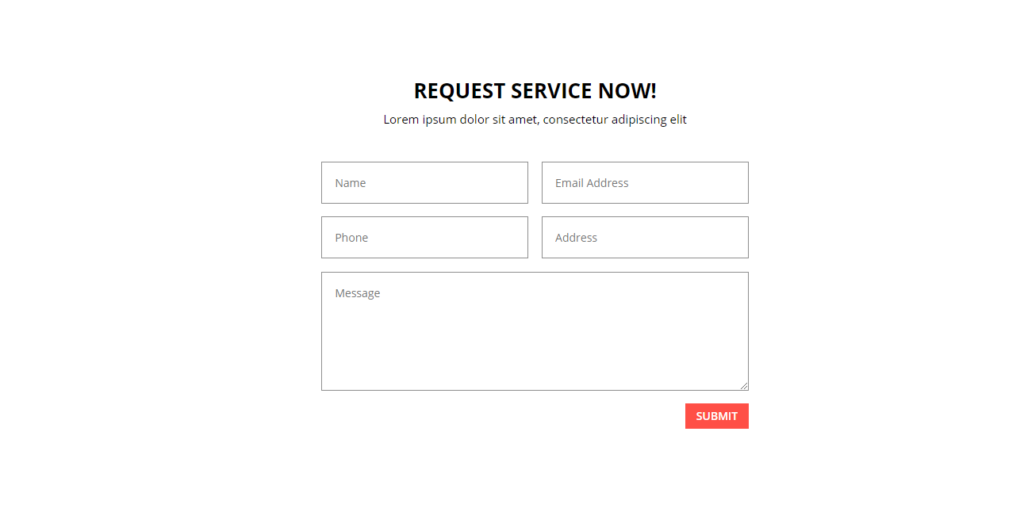 The contact section is one of the essential parts of your business. This section of the template comes with a prominent form which helps your clients book your service and send you their queries, requirement easily.
Showcase your Services Professionally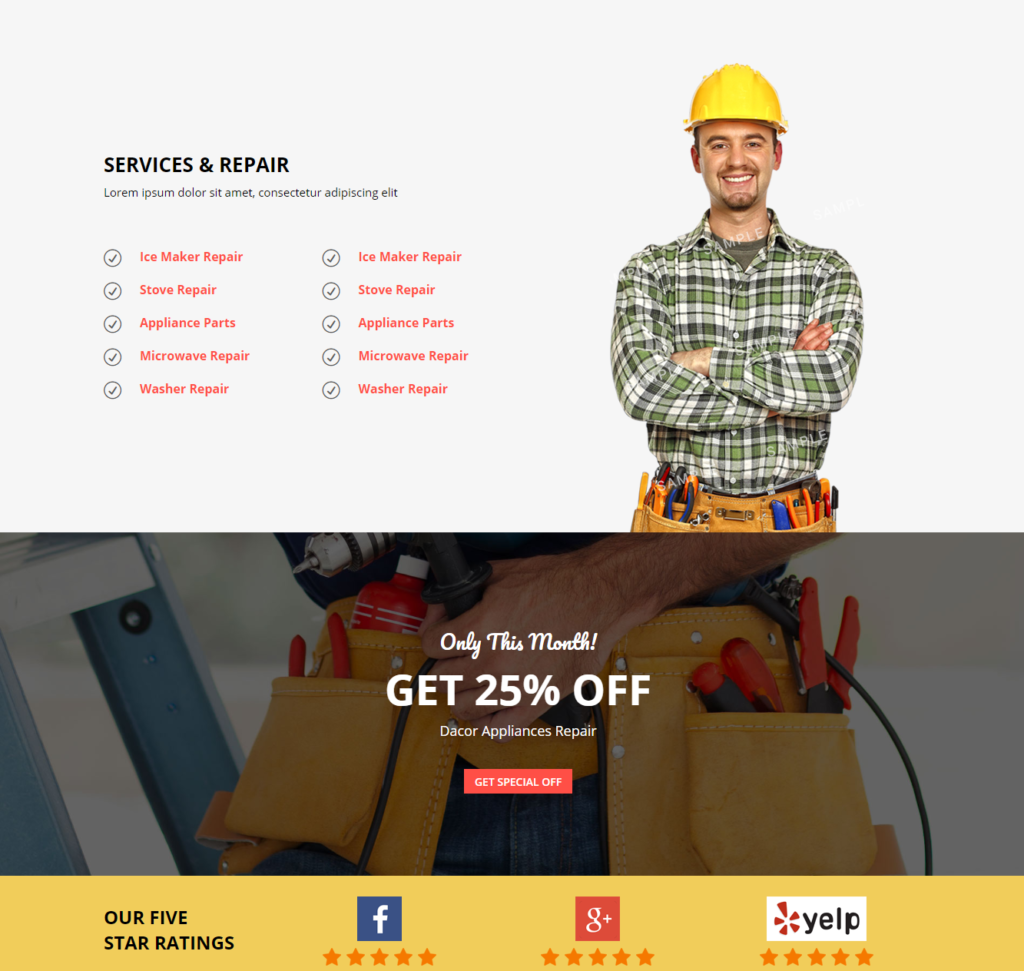 It is necessary to tell your customers about the services provided by your company; you can do it via the service section. This section of the template allows you to showcase all your services and share the information with your customers.
Besides services, if your company provides your customers with a special monthly discount offer. You can display the same in this section and in case any customer wants to avail the offer he can directly click on the call-to-action for more info.
Furthermore, In this section, you can also display your company's social sharing profile.
Build trust by Displaying Client's Testimonials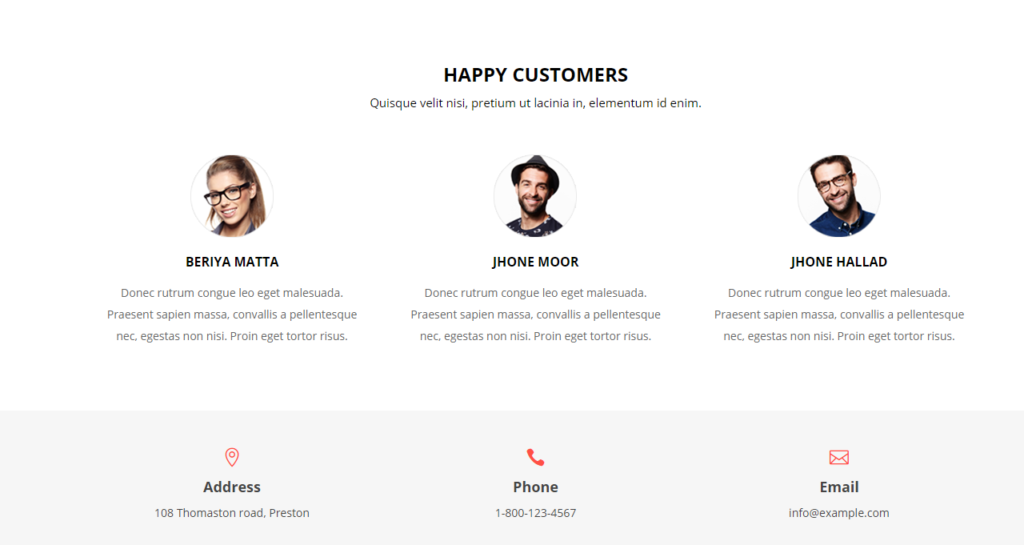 We have completed the template with the testimonial section. Displaying clients testimonial helps to build trust and it is an essential element for any business.
With the Testimonial section, you can put your customer's feedback related to your service.
This section also allows you to display contact details like address, phone number, email address, and other similar information.
Get the Divi Appliance Repair Template

Get this Appliance Repair Template along with 200+ other Divi Templates at an affordable price as a part of the DiviMonk Template Library.
Click here to Get DiviMonk – Divi templates library. Build faster, save time, make more money with DiviMonk!