If you are planning to create a night club website, this template from DiviMonk template library help you to create an excellent website. This night club divi template comes with a plethora of useful features that help to mark online presence for your night club business.
Its features and functionality allow you to book online reservations and ticket sales, as well as it's picturesque, perfectly present your night club environment and attract more visitors.

Furthermore, you can easily customize this template to use in other tavern businesses as well.
Also Check : Food Delivery Template for Divi Theme
Features of Night Club Divi Template:


Welcome your visitors with attractive Hero Section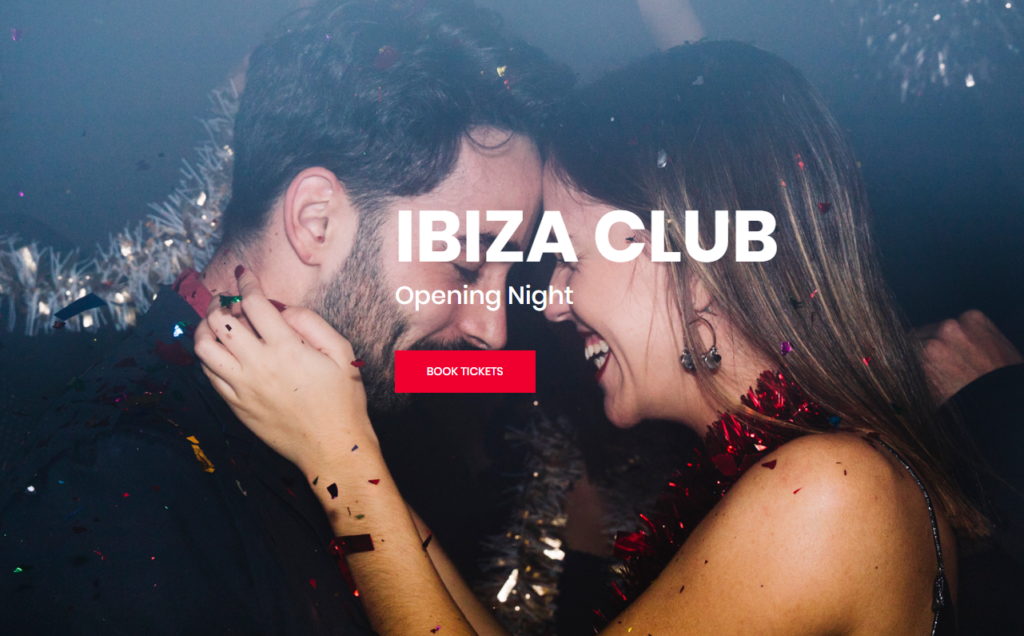 Hero section of this Night Club Divi template consists of a large hero image where you can display photo from your NightClub.
Also, this section includes stylish text content and a call to action by which you can give more info to your visitors.

Promote Night Club upcoming events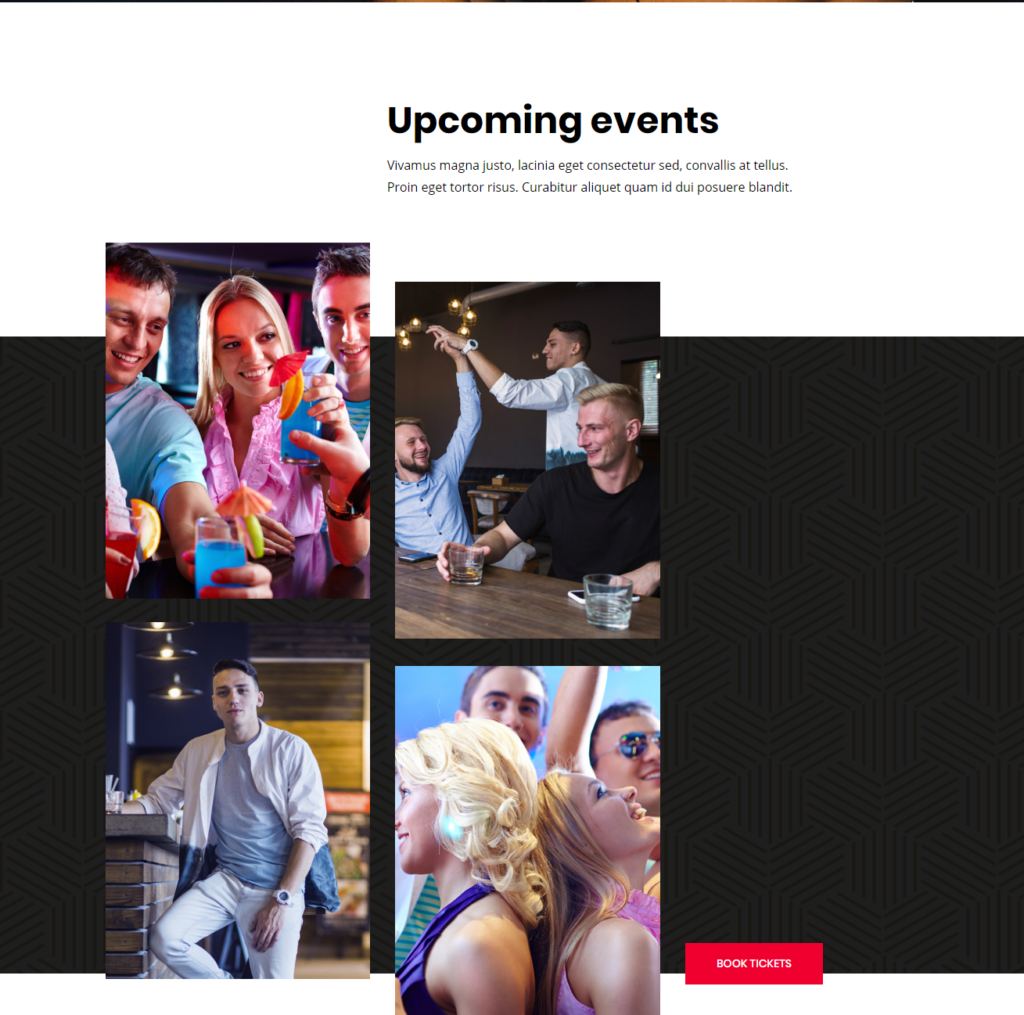 This section is perfect when it comes to handling events. With this section, you can promote all upcoming events of Night Club. Along with this, you can share images from your events.

Also, in this section, you have a call to action button for the prospective customer. One can easily book the place just by clicking on the button.

Showcase your Community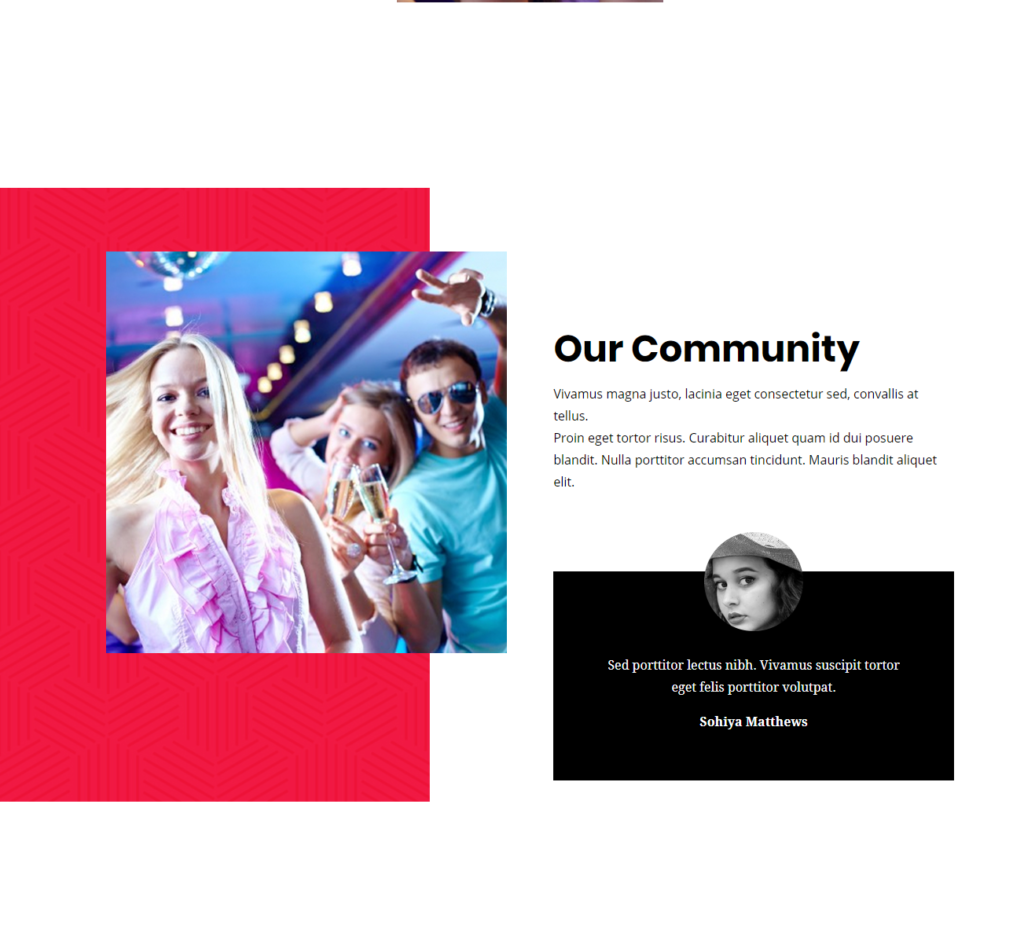 With this section, you can display beautiful photos from your night club.
Adjacent to this, we have text content. This feature helps you to promote upcoming events and other announcements.
This section also includes an impressive infobox where you can display feedback from those who've visited your club.

Display your latest events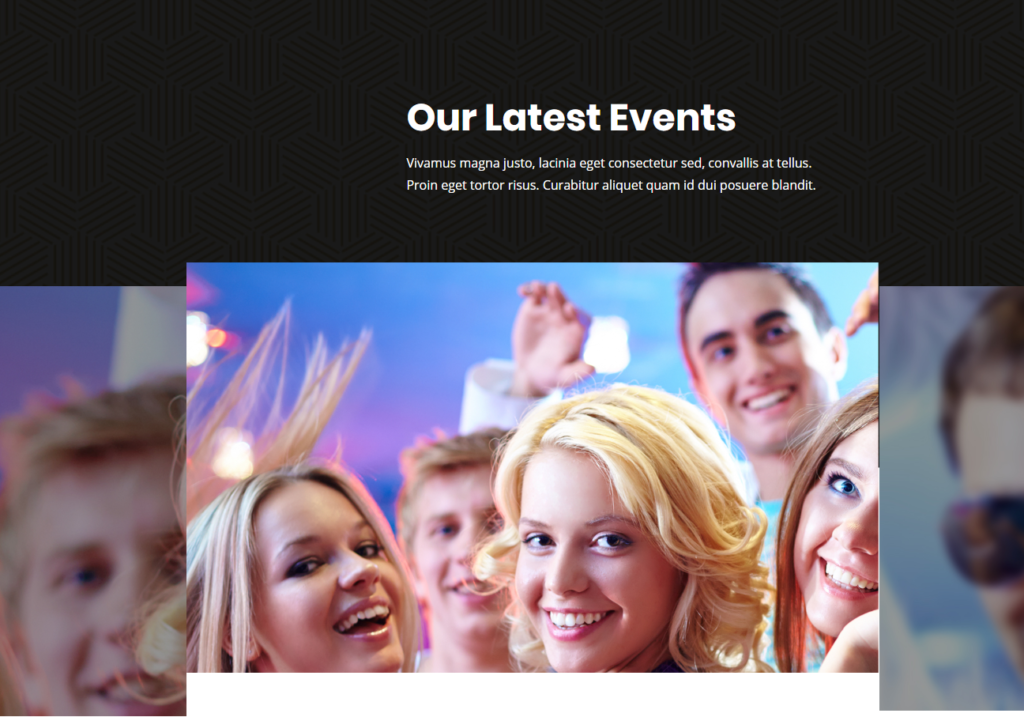 Apart from showing upcoming events, you can also display your recent or past events.
This section of the template allows you to display the latest events of your nightclub.
Because a picture speaks louder than words. So in this section, we include a proper space for showcasing photos from the NightClub.

Generating leads with contact section: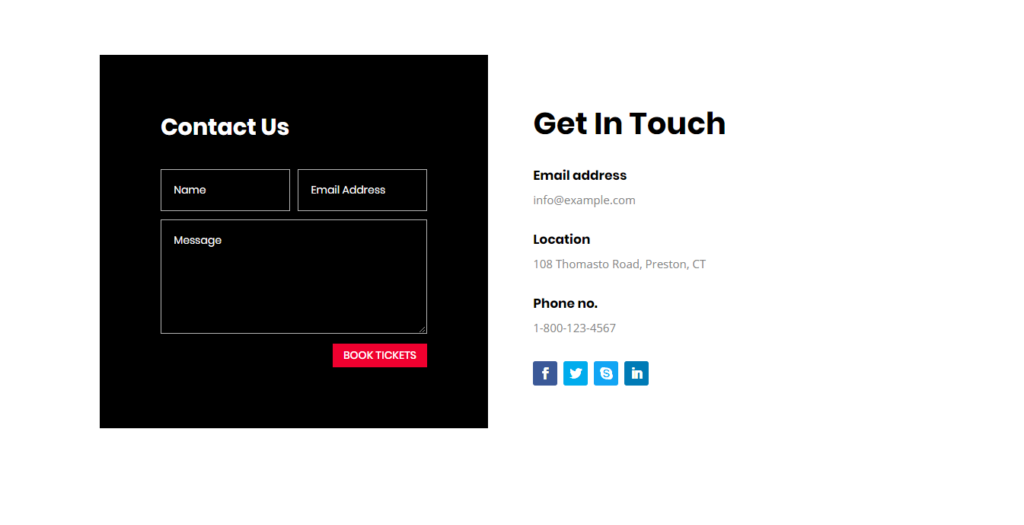 The template ends with a contact section. In this section, you can display contact details such as your address, contact number, email address, and other similar information.

Another good reason to choose this template is that it consists of a simple contact form to handle reservations online.
This section also includes social media features that make it easy for your visitors to spread the word about your nightclub and events.

Get this Divi Wedding Layout & 200+ Templates
Get this Night Club Divi Template along with 200+ other Divi Templates at an affordable price as a part of the DiviMonk Template Library. Also, we keep adding new templates regularly.
All DiviMonk templates are cloud-based, mobile responsive, and come with multisite compatibility. In case you come across any difficulty, our support team is always there for your help.