Divi is the most popular WordPress theme and page builder. One of the reasons for its popularity is the plethora of Divi resources available which make it most popular among beginners and professionals. Divi is not just a theme it provides a website building framework so one can easily design beautiful websites without even touching a single line of code. Right now Divi powers more than 500,000 websites.

With Divi, you can build awesome websites for your clients. Although basic of Divi is adaptable and easy to understand. However, for building amazing sites, you need knowledge beyond the basics.
So, Today I am sharing top Divi Resources, which help you to learn Divi better:
Also read : 10 Best Third-Party Plugins for Divi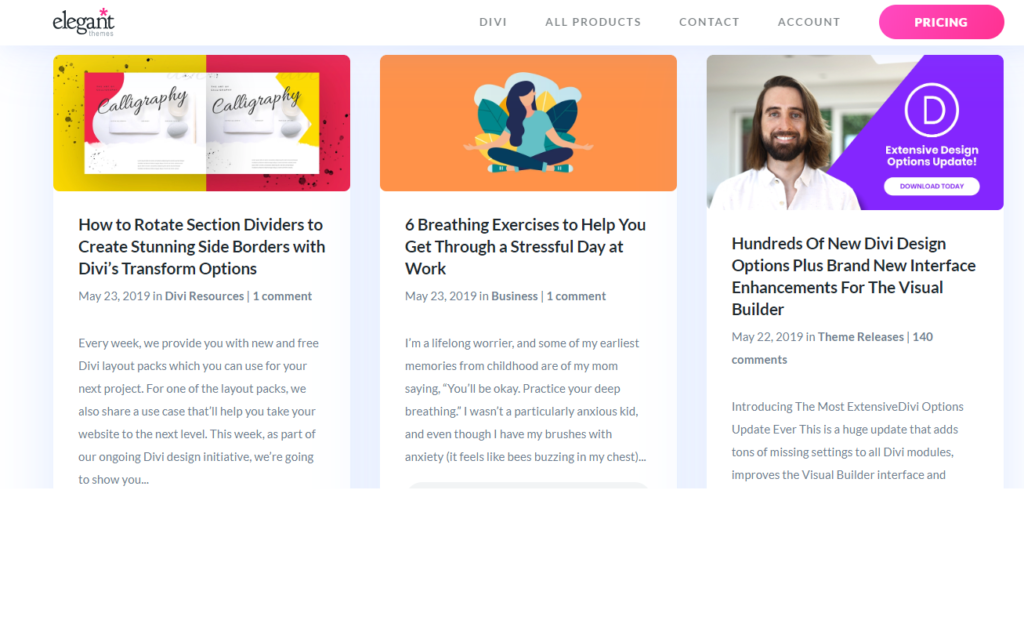 One of the ideal ways of learning Divi is to take a closer look at the Elegant theme's blog.  With the release of Divi 3.0 in 2016, Elegant Themes blog published 100 blog posts, which help you to customize your Divi site. From building a website from scratch to using tool and plugins, these blogs have everything for their users.
In Today's time, elegant themes blog has more than thousand of blog posts by which you can understand Divi better. You can be mesmerized in this blog posts when you see all the different things you can do with Divi.

If you are a beginner and want to learn Divi basics, you can check official Divi documentation of Elegant Themes.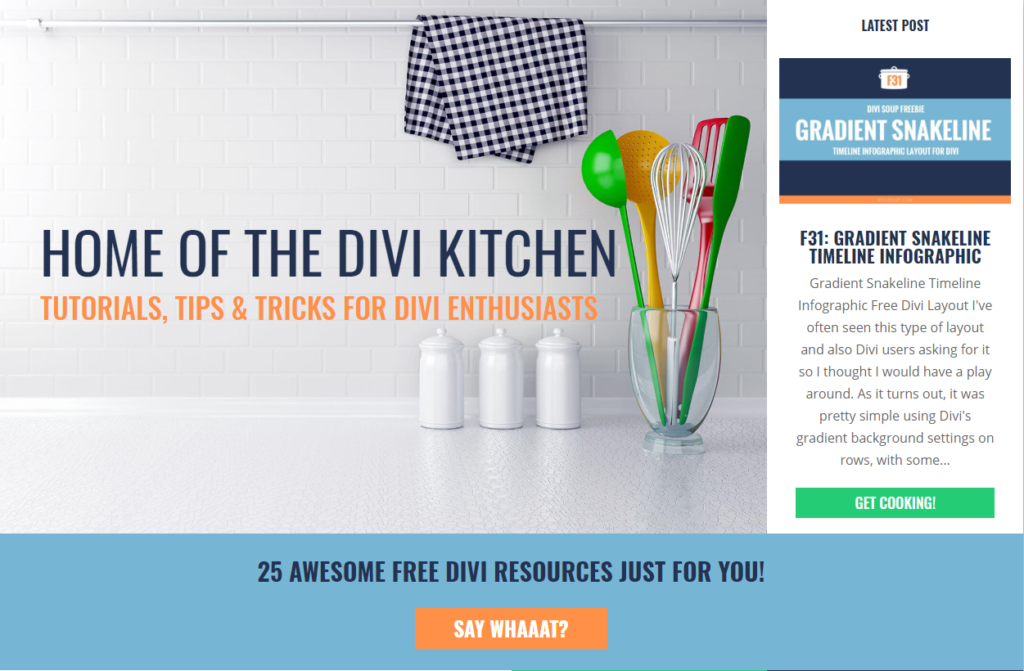 Divi soup is a tutorial website for Divi, Founded by Michelle Nunan. The website has excellent tutorials, useful tips, and tricks for Divi. Not only this, but Divi soup's website also includes an ultimate list of the blog which helps you in building your website and adding customization to it.

For simple tips & tricks, they choose the name "quick snacks" and the more complex one is "recipes.". They come with straight forward instructions, code snippets to copy and paste for both the quick snacks and recipes.
Also, they have a facebook group. If you have any difficulty, post on their Facebook group and they will respond quickly.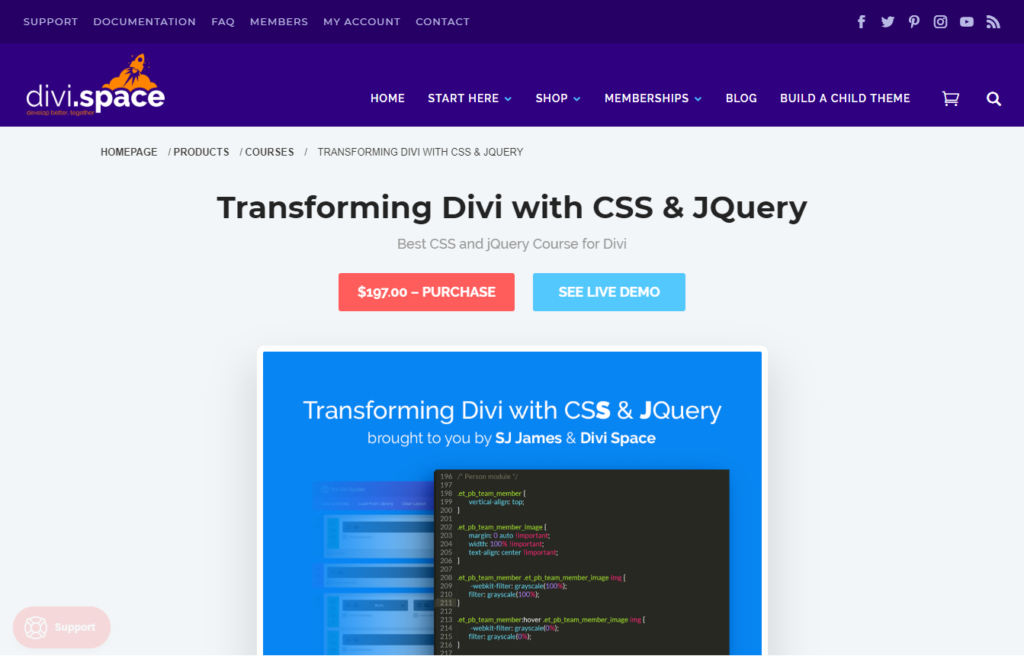 We all know the importance of CSS in WordPress themes. Divi.space brings a CSS course that primarily focuses on how to use CSS with Divi.  The Course offers articles, videos and theme files which you can easily download.
They also have a support group where each member can discuss the course. If you are not familiar with CSS, you don't have to worry. In their courses, they cover all the topics from beginning to advance. It includes CSS selector maps for each module and child theme files. CSS for Divi is the right choice for those who want to learn CSS.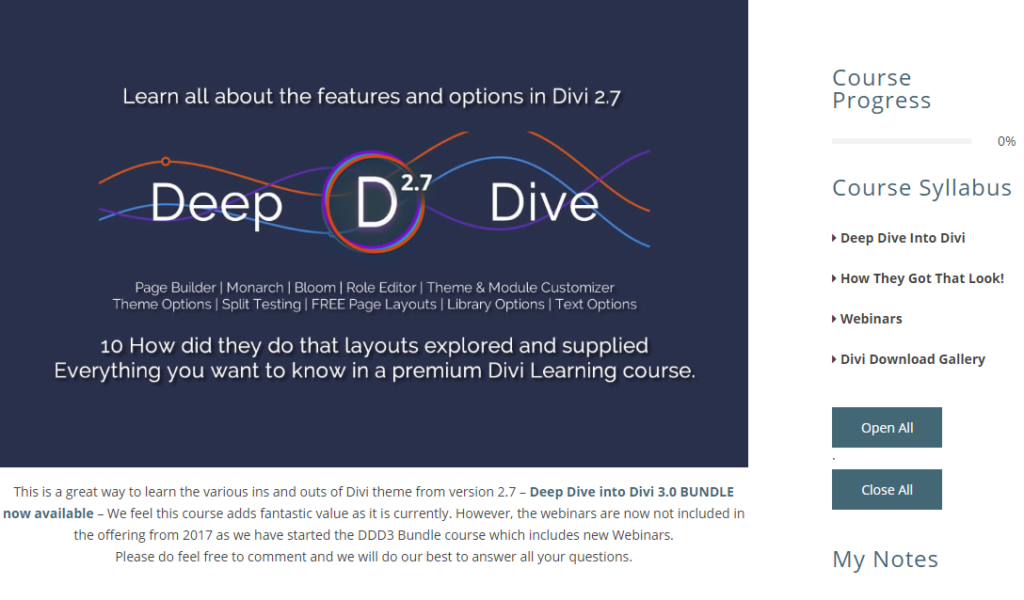 If you prefer watching videos over text content, Deep Dive into Divi is for you! Andrew Palmer from Deep Dive into Divi, present all the features of Divi through video tutorials and webinars.
It also includes tutorials for Bloom and Monarch. This Course is updated to 3.0. It is an excellent choice for beginners or anyone wanting to learn Divi fundamentals.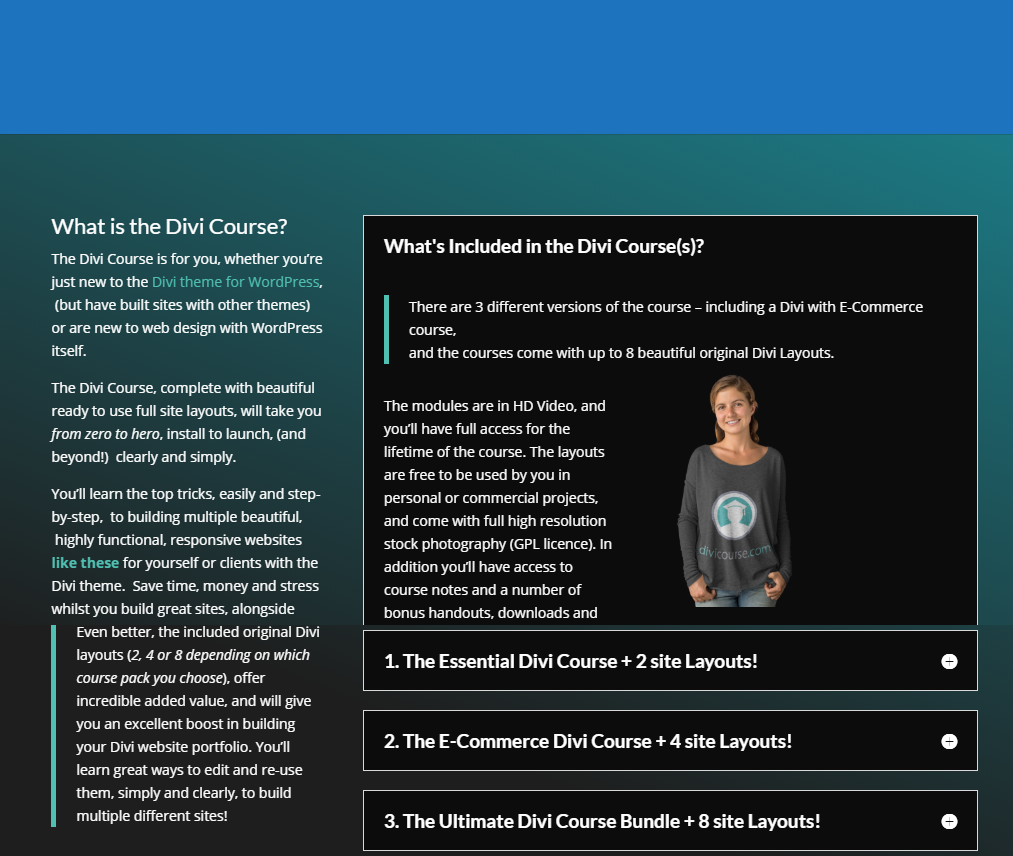 Divi course is an excellent choice for beginners who want to build a website using Divi. The Course is divided into three video courses. First Course is focussing on beginners, Second for those who want to develop an e-commerce website and the last one is a complete guide of "Building a website which includes all the information such as CSS, SEO, etc.
Ending Thoughts
Above mentioned resources help you to learn Divi better. No matter if you are a beginner, want to create your blog or want to create an eCommerce website these courses provide all advanced techniques, tutorial, tips and trick that can take you from the beginner to Divi expert.